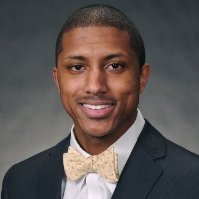 Brother Justin Harlow is running for Charlotte City Council in District 2.  Let's help support him to help this campaign grow.
A few facts and reasons on why you should support Brother Harlow:
As a neighborhood association president, he's proven he can bridge divides and find common ground with others from different backgrounds to create cleaner and safer neighborhoods while also fighting for equity in Charlotte's west side schools.
As a West End Advisory Board member for Charlotte Center City Partners, he's sat at the table with developers, educators, city staff and urban planning coordinators to help find ways to bring jobs, events, development, and a better brand to District 2.
He's running for City Council in District 2 so our senior citizens do not get displaced by gentrification.
He's running so your voice can help Charlotte.
For more information visit the following website or contact the committee directly.
www.votejustinharlow.com
Committee to Elect Justin Harlow
PO Box 32473
Charlotte NC 28232 United States